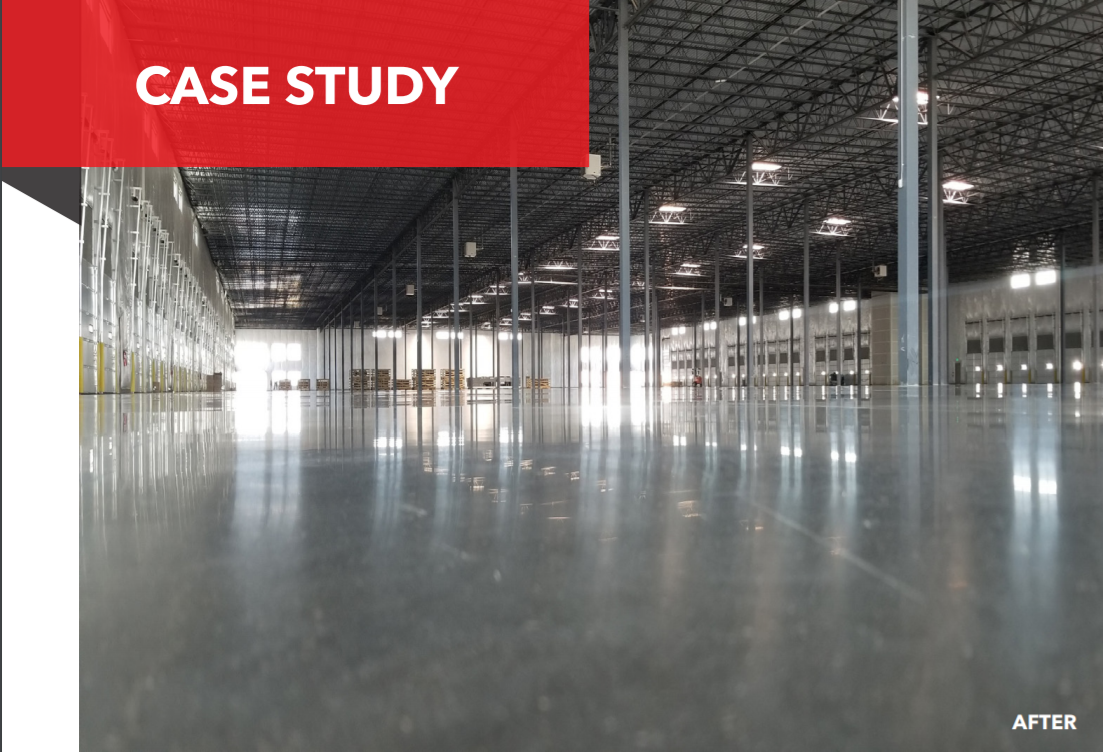 All West Surface Prep in Commerce, CO was called upon by the building owner to help resolve a very unique situation on the facility's concrete floor.
Challenge:
Fix small, pockmark-like holes in the concrete floor caused by high winds dusting the floor with tiny rocks and sediment during the power troweling phase. Building owner feared "pockmarks" would create an ongoing problem and/or spread.
Solution:
Remove "pockmarks" via heavy grinding.
Dustproof the slab via chemical densification (Ashford Formula).
Re-establish the shine via burnishing.
With the Ashford Formula as the backbone of the plan, this floor would not only be fixed, it would exceed all expectations. The outcome of this project was a gorgeous floor that brought in personnel from all levels of the client's company to see the "sexy floor". Though this client is a major builder of warehouses in the Denver, Colorado area, the sentiment echoed over the course of this job was that it was "the best floor in the company."
*To read the full Case Study of this project, please click on the PDF link below.