Jax Mercantile 90,000 sf of Polished Concrete
New revolutionary "Power Polishing" process using added speed, 8 times as many diamonds, and more concentrated liquids to get the job done faster!

Zengo Asian Bristo Concrete Coating
Metallic concrete coatings cut with fake cracks with a crack chaser. Filled with gold metallic epoxy to give the floor a efflorescence effect!


Professional Workmanship
We treat every job like it's our most important. We stand behind our work and our reputation because we know each job is held to high standards of quality.


Experts In Concrete
Our team of highly qualified employees offers a wide variety of services and experience to get your concrete flooring project finished quickly and to the highest quality.


Aggressive Dust Control
We specialize in clean solutions with minimal dust and mess.


Eco-Friendly Products and Process
We use environmentally-friendly techniques such as concrete polishing and concrete recycling as well as use a variety of dust collection systems and low-emissions tools.


We have you covered!
All West Surface Prep completes projects of all sizes & types including residential, commercial, and industrial.
All West Surface Prep – Experts in Concrete Flooring Projects
Concrete Surface Prep, Grinding, Polishing, Leveling and More
Clean and Professional Workmanship With Aggressive Dust Control Practices
We us strong dust control methods and leave our worksites clean and professionally done.
From large industrial applications to smaller remodeling projects, we have the equipment and expertise to handle most any concrete project. We specialize in professional workmanship with the latest available technology.  All West specializes in concrete flooring repair and maintenance. Our work has included large industrial sites, new construction and remodeling projects of various sizes.
See our Color Charts for cost effective options to replacing existing flooring.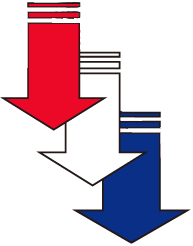 Blue Book Building and Construction Network.
 Awarded Best of Commerce City!