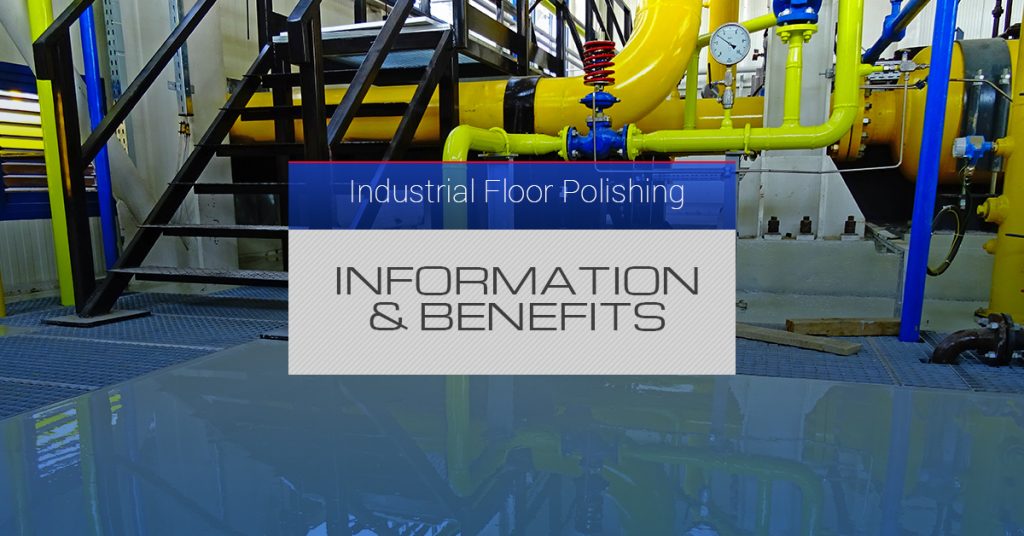 Oftentimes, when people think of concrete floors, they imagine a boring, gray floor, and for the most part, this image is pretty accurate—most concrete floors don't rouse up any strong feelings. However, one of the best parts of having commercial concrete floors is the opportunity to improve their strength and aesthetics through concrete polishing and coating. Though concrete polishing is not the only option for beautifying and improving your industrial concrete floors, it is one of the best.
In today's blog, we at All West Surface Prep would like to share with you some information regarding concrete polishing for commercial and industrial flooring. As Denver's go-to commercial flooring contractors, industrial floor polishing is something we understand quite well. In fact, it's kind of our specialty. We have successfully polished floors for schools hospitals, retail stores, industrial facilities, hotels, and more! Learn more about our concrete polishing service and check out some of our polishing work! Don't hesitate to contact us if you have any questions or would like a no-hassle consultation!
Maintenance
Part of what makes polished concrete so valuable in a commercial setting is the ease with which it can be cleaned. Although no type of commercial flooring requires zero maintenance and cleaning, a polished concrete floor is probably the closest you'll get to no maintenance. Polished floors use a high-quality coating that becomes stronger over time, preventing the penetration of oils, chemicals, dirt, and other liquids. This makes cleaning a breeze. On top of this, our commercial floor polishers use Diamond polishing, which gives the floor a long-lasting shine that never needs to be waxed.
Ready to make the investment on a commercial floor that never needs polished or waxed? Call AWSP! We'll get started ASAP!
High-Traffic Ready
Known for being almost impossible to chip or scratch, polished concrete can last decades in harsh, demanding environments. This makes it perfect for high-traffic areas. Whether it's mostly foot traffic or the moving of heavy machinery, polished concrete floors are built to last. This quality naturally makes it a very sound long-term investment.
Safety Focused
Concrete floors polished and sealed with non-slip materials can drastically improve the safety of commercial flooring. This, in combination with their impressive resistance to high temperatures, extreme impacts, and fires, makes them the perfect flooring solution for commercial spaces where safety is a top priority.
Aesthetically Pleasing
As we mentioned, concrete floors can often be quite dull. While this may be okay in warehouses and places where customers do not have access, it's not the best for commercial spaces where customers are using the floors. Concrete polishing can be perfect in these situations because they can improve on a floors look without sacrificing its utilitarian benefits—in fact, they can actually enhance the floor's utilitarian benefits by improving its durability and safety.
Using advanced industrial floor polishing techniques, we at All West Surface Prep are able to create some truly beautiful floors. Also, because concrete polishing is so versatile, we are able to create floors with a variety of colors, patterns, and textures. This allows us to match your theme and improve your overall appeal. Have a look at some of our recent projects!
Interested in learning more about industrial floor polishing? Contact us today! Not only will we answer all of your questions regarding polished concrete, but we will also help you find a solution to your exact commercial and industrial flooring needs. As Denver's leading commercial flooring contractors, we take pride in our ability to handle almost all concrete floor projects. Our flooring services include concrete resurfacing, grinding, polishing, leveling, sealing, and more!