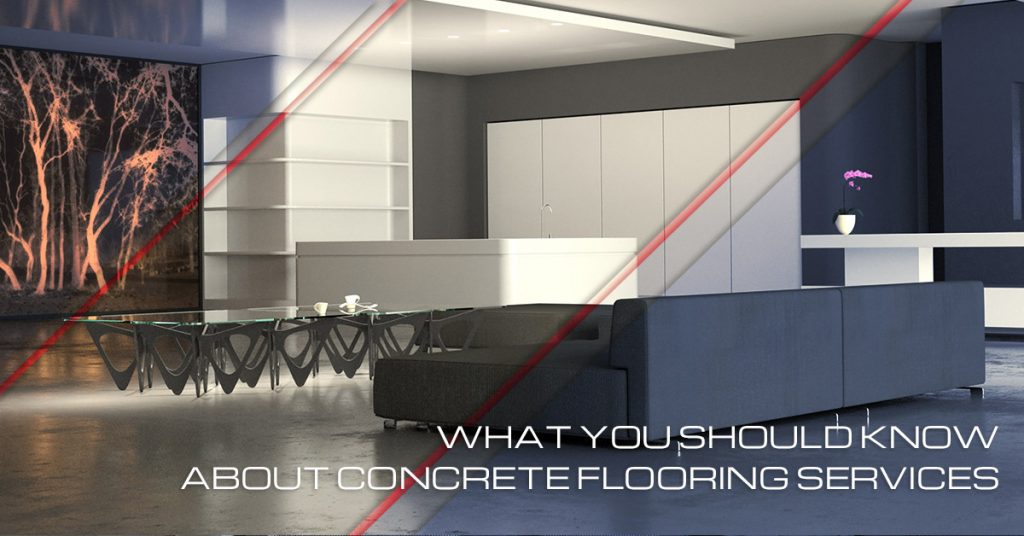 Do you want an affordable way of flooring your office space or commercial space? Do you still have the idea that concrete is only good for garages and sidewalks?
If so, we have a pleasant surprise for you! These days, concrete flooring in Colorado is incredibly versatile, durable, and elegant. It's not only suited for the outdoors, but for the indoors as well. Check out some of our recent projects!
Why Hire A Concrete Flooring Service in Colorado?
There are plenty of reasons why a concrete floor could be the best option for your office or commercial place. For this article, let's cover a few of the biggest reasons.
Sustainability
– most commercial and office spaces already have a concrete slab for flooring. If you choose to have concrete flooring, then you simply hire a concrete company in Colorado to bring out the magic of the existing concrete slab. If you are worried about cheap appearance, then don't be. Experienced concrete flooring contractors can make it elegant and beautiful.
Easy Care
– another big benefit of a commercial concrete floor is the easy maintenance. We are not going to claim that a concrete floor does not need maintenance—it does require some cleaning. However, when you compare it to other kinds of flooring, a concrete floor is a breeze to maintain.
Economical
– the cost of leveling and resurfacing your concrete flooring is very low. Even if you factor in the costs of adding dyes and other decorative elements, the cost of saving old floors via concrete resurfacing is still lower compared to other kinds of flooring.
Why Else Hire Professional Concrete Flooring Services in Colorado?
Most people think that since concrete is a common material for buildings, making it shine and look elegant would be easy. This is a big mistake, and most owners would only realize this once they have attempted the job. Save yourself a lot of wasted resources, and instead hire a professional service. Why you may ask? Below are a few of the biggest reasons.
Experience – as professional concrete flooring contractors in Colorado, we have earned a great deal of experience and a solid reputation. Not only in terms of how the weather and climate in Colorado will affect the concrete, but also in terms of managing, dealing and working with the concrete itself. Also, not only a can a professional concrete company, like All West Surface Prep, bring out the magic of your concrete floors, but they can also spot any potential problems that would cause you headaches down the road.
Right Tools
– this is one of the biggest advantages of a professional concrete flooring service. The professionals have access to the right tools and equipment. Most importantly, they know how to use it. While it is true that you can purchase the tools and spend time learning how to use them, that would be wasted resources for you unless you are in the concrete flooring service business.
Save Time And Money
– most owners think that doing the tasks themselves would save them time and money. In reality, you are saving money by hiring experienced concrete companies as you are allowing the professionals to handle the job, which means fewer chances of causing damage that would mean costly repairs. Also, it can save you time as professionals will always do a faster job as they are more proficient with the task at hand.
A concrete floor is not only for streets and garages. It's a great flooring option for offices and commercial spaces, but that's only if you leave the work up to professional concrete flooring contractors. Hiring a professional is a great advantage because you can tap into their experience, and they have access to proper tools and equipment. This means that they can handle all of your concrete services—concrete leveling, concrete grinding, concrete resurfacing, concrete polishing, and much more! Save time and money—call the professionals at All West Surface Prep today!