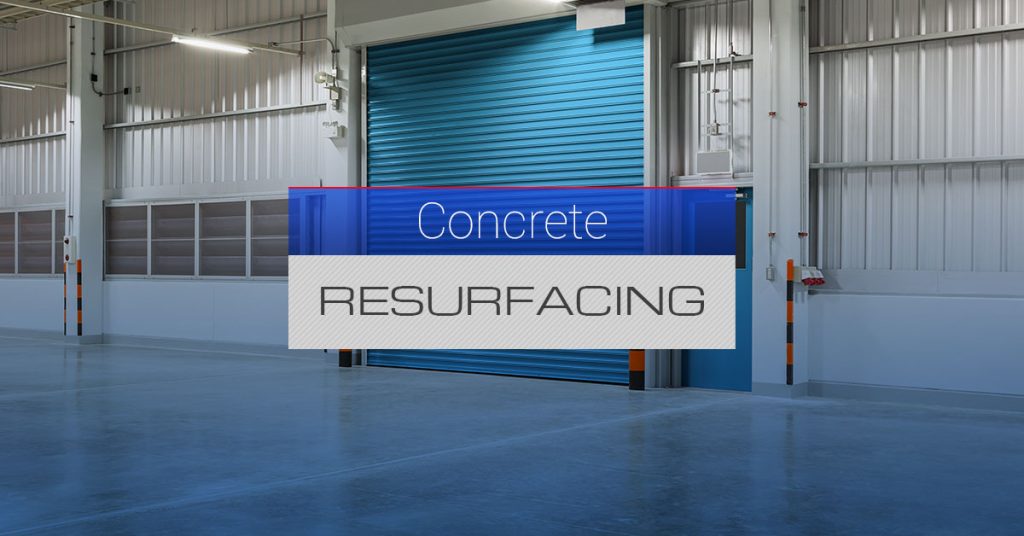 When you look out at your commercial space and see a concrete floor rife with cracks, humps, gaps, and a whole host of imperfections, you might think you have only two options: 1) learn to deal with your deteriorating floor, or 2) hire a commercial flooring contractor to remove and replace your old concrete floor. However, before you jump the gun, look into your options, specifically look into concrete resurfacing. When you do, you just might find a cheaper, more resourceful solution.
At All West Surface Prep, concrete resurfacing is one of our specialties. We have the experience and expertise to save your old, worn-out concrete floors, which in turn can save you both money and resources.
blogcta
The Benefits of Concrete Resurfacing Instead of Replacing
You save money
You save time
You save resources
You get a beautiful end result
You get a floor that is built to last
Our Process
While some companies may just power wash your floors, prime some cracks, fill some holes, apply a prime-coat, and call the job done, we take great pride in our thorough, comprehensive process. We go above and beyond to make sure your commercial flooring is a work of art that is built to last.
Moisture Mitigation
When installing concrete floors, mitigating the amount of moisture is paramount, because repairing moisture damage can be extremely costly and time-consuming. That's why it's best to do it right the first time. In order to form a solid bond that will result in a durable, long-lasting finish, it is necessary that the ground be completely moisture-free. To limit or completely prohibit moisture from damaging your concrete, we use industry-leading mitigation materials and two types of moisture tests. Once we have rid your concrete of all moisture, we move on to the repair and/or prep phase.
Surface Prep
This is perhaps the most important step in the whole process. Without a well-prepped surface, your floor is bound to have problems and not live up to its potential. To create the best possible bond, we start the process by using our state of the art shot blasting equipment, which helps us remove tough coatings, uneven concrete, ceramic tile, and other nasty surfaces. We prefer this method because it removes the top layer of the concrete while opening up the pores, which can then be coated with polish or epoxy to create a long-lasting, resilient bond. Also, if your old floors require the removal of old caulking, here is where we would do it—and if you need us to recaulk these joints later, we can do that, too!
Floor Leveling
In industrial and commercial spaces, a level floor is essential. Our crew is certified and trained to use some of the most powerful and precise leveling equipment in the Denver area. All of our team is certified in advanced laser and tabbing systems, specifically in Ardex, Mapei, US Spec, and Dayton Superior products. This equipment, coupled with our expertise and experience, allows us to level any size of floor to a 1/32 inch degree of accuracy.
Finishing
After your floor has been made free of moisture, meticulously prepped, and is level, we begin to apply the surface layer. All West Surface Prep has a wide variety of durable, cost-effective options:
Densifiers and Sealers
: Densifiers and sealers cause a crystallizing reaction in your concrete that fills in pores and voids, creating a remarkably dense surface. These floors are easy to clean, and there is no paint or coating to wear off, making them a high-quality, economical solution.
Coatings
: Common concrete coatings include rubber, waterproof, urethane, and epoxy floorings. At All West Surface Prep we provide all of these options. Regardless of what you choose you can rest assured that your coating will be resistant to abrasion, scratches, dents, and even spills. Because these floors are so heavy-duty and impervious to bacterial growth, they are perfect for industrial spaces, food services, and medical facilities.
Polishings
: Polishing your floors is a great and cost-effective alternative to marble, granite, and tile. Polished concrete floors are extremely durable and abiding—our polished concrete technologies even come with a ten-year warranty. Additionally, we use diamond polishing to create a dazzling, glossy surface. And because we have a wide variety of designs, dyes, and colors, we can turn your floor into a work of art.
Clean Up
Working on concrete is a messy job. At All West Surface Prep we aim to leave a project site better than we found it. To limit the amount of clean up, we use some of the largest vacuums on the market—dust collectors made by Blastrac and Ruwac.
If You Want It Done ASAP Call AWSP!
Because of our unrivaled experience, expertise, and the fact that we own our own equipment, we are able to complete jobs faster than most. To toot our own horn: we once shot-blasted a 50,000 sq. ft. facility in seventeen hours, which is why we stand by our slogan—"If you want it done ASAP then call AWSP." After calling us, we can often be on site the very next day.
Often people underestimate the power of concrete resurfacing. As soon as their concrete flooring starts showing signs of serious wear and tear, they assume the damage is irreparable. If you find yourself thinking this, contact All West Surface Prep. Chances are you'll be surprised by the floors we can save.
Contact Denver's top concrete flooring contractors today to learn more about concrete resurfacing!