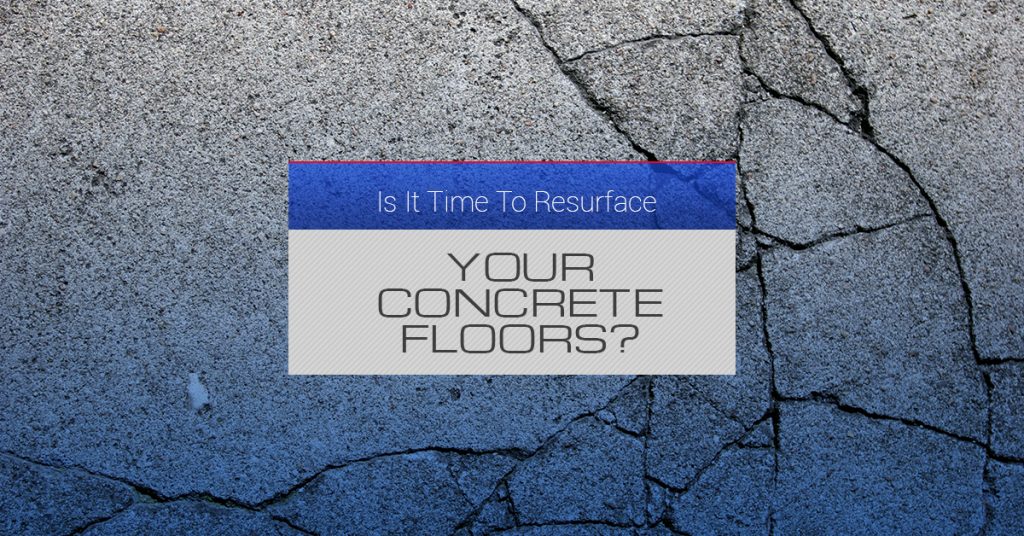 What do you see when you look out at your commercial concrete floors? Since you somehow wound up reading this blog, chances are your floors aren't in tip-top shape. You likely have questions regarding their condition and the steps you can take to improve their longevity and health. If this is the case, you're in luck! In today's blog, we at All West Surface Prep would like to share with you some information regarding commercial concrete flooring, concrete resurfacing, and more!
If you are in the Denver area and you are worried about the condition of your concrete floors, contact All West Surface Prep. We are Colorado's industrial and commercial flooring experts. Whether you need concrete polishing, concrete grinding, concrete refinishing, or some other flooring service, we have the expertise, experience, and technology to handle it. Check out some of our past projects and contact us today to get your quote.
Three Signs Your Concrete Floors Need To Be Resurfaced
Cracks—There will almost always be small cracks in concrete floors. They often form during the drying process and are mostly harmless. The large cracks, however, are not as benign. This is especially true if cracks have recently widened or are located near joints or high-trafficked areas. If not addressed, these cracks will only worsen over time.
Flaking and Spalling—Flaking is when concrete breaks away in thin layers, creating a dusty and uneven surface. Similarly, spalling is when concrete unravels and bumps develop. This tends to happen to areas where heavy machinery routinely operates. More often than not, these problems occur if concrete flooring contractors make errors when installing your commercial floors.
Pitting—When heavy objects have been repeatedly dropped on concrete floors, dents and humps will begin to show. Over time these dents can corrode, grow in size, and become both an eyesore and a workplace hazard. The longer you let this problem exist, the worse the problem will become.
As a general rule, being proactive about concrete repairs can make all the difference in the long run. Deciding to take immediate action after spotting some problems with your concrete floors can help prevent damage from escalating, thus saving you loads of money.
What Causes Damage to Commercial Concrete Floors
Despite the common misconception, commercial flooring can be damaged by more than heavy machinery and equipment. Although this certainly is a way for commercial floors to become damaged, there are a whole host of other factors that can contribute to the breakdown of your floors. Here are some common causes.
Weak foundation
Too much moisture underneath
Extreme shifts in temperature
Vibration and damage caused by heavy machinery
What Does Concrete Resurfacing Entail?
Whether we are performing concrete polishing, grinding, or total resurfacing, we always strive to go above and beyond to ensure that your commercial floors are built to last and look great. Below are some processes that may take place during the concrete resurfacing process.
Moisture Mitigation
We've all likely heard how important moisture mitigation is to the floor installation process. This fact is a testament to just how important it is. If your floor is not completely free of moisture, this can lead to a whole host of problems and costly repairs.
Surface Prep
When it comes to concrete resurfacing, proper concrete floor preparation is essential. At All West Surface Prep, we take great pride in this and its importance. Whether we are grinding or blasting or leveling, we have high surface preparation standards, which is why we have earned a reputation for being able to save old, worn-out floors.
Floor Leveling
If your floor is unlevel, during the resurfacing process, your concrete flooring contractors can use advanced laser and tabbing systems to level floors with remarkable accuracy.
Finishing
This is a crucial step in the concrete resurfacing process. This is where you are able to turn your floor into a highly durable work of art. At All West Surface Prep, we offer our clients a wide array of finishing options to match their budget, needs, and aesthetic. We offer polishings, coatings, densifiers, and sealers.
Cleanup
Fixing old concrete floors is a messy job. This is why many concrete flooring contractors—All West Surface Prep included—use large vacuums and dust collectors to make sure that they not only repair your floors but that they also leave your space better and cleaner than how they found it.
If you begin to notice these signs, do not automatically assume that your floors need to be totally replaced. Many times they can actually be resurfaced. This is especially true when you work with experienced commercial flooring contractors. If you decide that your floors need resurfaced, keep this information in mind when searching for the right flooring contractor for you.
If you are in Colorado and need help with your commercial or industrial concrete floors, contact us today!