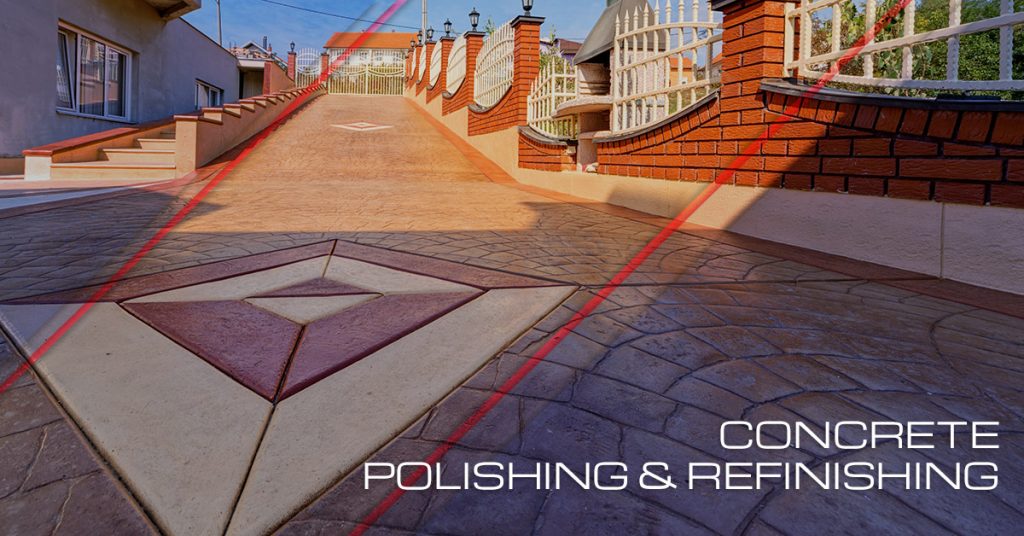 All West Surface Prep – For All Your Industrial Concrete Floors Polishing and Refinishing Needs
Concrete floor polishing in industrial and commercial spaces is one of the greatest ways of putting a finish to regular concrete as it provides an easy-to-maintain surface, in addition to adding durability and enhancing its general appearance. At All West Surface Prep, Concrete Floors Polishing & Refinishing has become hugely popular in industrial facilities such as garages, food processing plants, warehouses, institutions, and other setups including business premises. This can only be attributed to the innumerable benefits associated with concrete polishing and refinishing done on concrete. Reputable contractors and commercial floor polishers in Cheyenne, Laramie, Vail, Colorado Springs, Breckenridge, Denver, Boulder, and Wyoming are well aware of the advantages of acquiring the services of commercial concrete prep specialists, and that is where All West Surface Prep comes in.
The difference professional concrete flooring contractors can make!
The greater Colorado, from Denver, Boulder, Vail, Colorado Springs, Cheyenne, Breckenridge, to Laramie, and Wyoming, has seen a massive growth in industrialization over the last few decades. Most of the flooring system in these establishments is concrete, largely due to its qualities of durability and ease of customization. Normal operations carried out in some of these outfits, however inevitable, result to quicker wear on concrete floors. Chemical spills and human and heavy machine traffic in industries render concrete not only destructible but also disfigured and that is why a proper concrete polishing and refinishing service is required.
The one major advantage of polished concrete floors in businesses is that they are easy to maintain, and require no more coatings that might cost you large chunks of money. As leading commercial flooring contractors in the Colorado region, All West Surface Prep offers a variety of polishing options for your concrete floors, from fine to mild and rough finish.
Other Benefits of Concrete Floor Polishing and Refinishing
Adds strength and abrasion resistance to surfaces
Easy to install
Relatively cost-effective
Extremely hygienic
Easy to clean and maintain
Beautiful and aesthetic
Slip coefficient
Industrial Concrete Floors Polishing and Refinishing Equipment
Our Industrial and commercial concrete floor polishing and refinishing services are geared towards giving our clients the opportunity to enjoy all the benefits associated with floor management for an extended period. We are a large scale commercial concrete company that does basically industrial services in the larger metro market of Colorado beginning right from grinding concrete floors to achieve the intended flatness to adding a concrete coating to help achieve precise aesthetic goals. To make an evenly flat surface, chips, gouges, and bubbles are then filled with latex grout before the surface is densified by the application of a water-based concrete hardener. Depending on various customer needs, concrete grinders are run over the concrete in stages to give the surface the desired gloss. The final step involves infusing the surface to render it water- and stain-resistant, making the workplace a much better environment—both functionally and aesthetically speaking.
Contact us now and save on maintenance costs!
When you partner with All West Surface Prep, you are guaranteed quality in the manner at which we deliver concrete floor polishing services. Companies around Colorado Springs, Cheyenne, Laramie, Breckenridge, Vail, and Wyoming stand to gain a lot in the sense that a well polished and refinished concrete floor lasts for many years as compared to other floor treatments, albeit having to contend with busy operations all through. It does not require high levels of maintenance, and therefore, in the long run, there is a lot to save in concrete floor maintenance costs. Besides, the Occupational Safety and Health Administration (OSHA) advocates for slip coefficient floors for increased worker safety, and that is exactly what you get by acquiring our commercial and industrial concrete floor polishing and refinishing services.
Ready to get your free quote? Give Colorado's go-to concrete flooring contractors a call today!
Also, be sure to check out our gallery for ideas on how you want your commercial floors to look.