All West Surface Prep
Tired of the same old, boring-looking concrete flooring systems? Transform your business or home into a space that is more appealing with stylish flooring solutions from All West Surface Prep today! Our Epoxy Coating Contractor Denver Boulder CO can provide you with a range of Boulder flooring options that are sure to suit your budget and needs. One of the most common types of sprucing up boring concrete flooring systems is to paint it with a colored floor epoxy coating. With as many as 200 color choices you've the ability to fashion your own custom epoxy flooring coat system.
Who Are We?
All West Surface Prep, Inc is a proud commercial painting Epoxy Coating Contractor Denver Boulder CO company and has completed projects successfully in every corner and on virtually every type of structure imaginable. Being a commercial and industrial painting company gives us the privilege to see our city develop and perform painting on Colorado's most-exciting new projects. From large industrial applications to lesser remodeling projects, we've the equipment and know-how to handle most any concrete project.
What Does All West Surface Prep Have To Offer?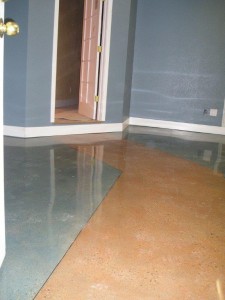 We offer the very best in epoxy floors and epoxy commercial flooring. We focus in floor coatings for Garages, Patios, and Basements, with a specialty in Commercial/Industrial Flooring requirements such as warehouses, mechanic shops, and showrooms and dealerships. All West Surface Prep employs a cutting edge, epoxy floor-coating solution that creates the most-brilliant shine whilst far exceeding the resilience standards of most-flooring products. All West Surface Prep uses only industrial-grade epoxy floor coating products. There are considerable differences between the consumer-grade epoxies and the products we use. Our unique floor coating system is an outstanding value once compared to other flooring systems. Overall, we are able to install a 2-car garage floor in one-day with the capacity to store belongings and walk-on the next day.
Great Features of Epoxy Colorado Floors:
1-Day Install
Durable Gloss Finish
Superior Abrasion Resistance
Vehicle-Ready in 24 Hours
Easy To Maintain With EpoxyClean Kit
Eco-Friendly & Low VOCs
Resistant to: solvents, chemicals, and oils
Extensive Warranty
Easy-to-clean, resisting stains, harsh-chemicals, and tire skid-marks, our coatings are exceptionally durable and they do maintain a long-lasting shine. Your epoxy flooring will be stunning to look at, installed quickly, durable and guaranteed to last! We are accredited with the BBB (Better Business Bureau) and believe that excellence, value, and quality customer service are what our clients merit.
Qualified Contractors On-Staff
Our technicians are professional well-trained and certified contractors who always strive to offer customer satisfaction through excellent craftsmanship and on-time results. Our well-trained Epoxy Coating Contractor Denver Boulder CO can install your new epoxy flooring system as quickly as a day. Compare that to the industry standard and we will have you parking on your new flooring in less than a third of the time that most other epoxy contractors require. With a full time NACE III certified inspector on-staff we are equipped to carry out frequent inspections on our projects to assure that we exceed painting industry standards in addition to the manufacturer's recommendations. Besides, we also perform 3rd-party inspections to ensure your task is being performed correctly.
Areas In Which We Operate
All West Surface Prep the best solution provider in Denver and Northern Colorado. We have performed commercial painting projects in Denver and high-performance industrial coatings job on multiple projects all through the Rock Mountain Front Range. We serve clients throughout the Denver, Colorado metropolitan area (including Boulder, Colorado Springs, Breckenridge, Cheyenne, Vail Laramie, WY and CO) for business owners and homeowners alike looking for a durable and Amazing Floor solution. We are committed to making your floor look amazing! Our Floor system begins with preparation. We prepare the concrete surface so the patented epoxy floor coating adheres to the surface and forms a remarkable bond. Our epoxy flooring system is the most advanced and long-lasting floor of its kind.
Contact Us Today
If you want to remodel your commercial or industrial space or even your residence, give our friendly Epoxy Coating Contractor Denver Boulder CO a call. We will be happy to walk you through the entire process and offer you personalized, detailed solutions including the flooring options that we have available, and what we could do to customize your industrial space. With our 1-day install, you are able to drive on the epoxy coating 12 to 24 hours after completion, and with our extensive warranty we're the best solution for epoxy flooring clients! Don't wait or settle for boring, concrete floors; Contact us today for a free quote via phone or Request An Estimate online and see what we can do for your industrial or commercial flooring.