What You Should Know about Concrete Floors Polishing & Refinishing Denver Boulder CO
What we do
Concrete Floors Polishing & Refinishing Denver Boulder CO uses specialized machinery for polishing and refinishing your concrete floors to achieve a cost effective, super durable, and decorative floor. We use heavy vacuum machinery that makes the concrete grinding process dustless. The grinding machines have diamond blades that have different abression levels. Our process starts with very coarse blades that are changed to ones with finer polishing levels until the desired results are achieved. We frequently apply liquid densifyers to improve the strength of the concrete by tightening the pores thereby creating a large surface area for polishing.
Benefits of our concrete polishing and refinishing services
We ensure that there is no downtime, and the floors can be used immediately thereby not affecting your business.
Reflection from the polished and refinished surfaces increases brightness and lighting thereby helps in saving energy costs and the same time enhances lighting in the premise.
Polishing helps reduce concrete maintenance costs as it leaves the floor very smooth few or no seams as opposed to expansion joints.
After polishing and refinishing of the concrete floor in your premise, it will be suitable for any use including heavy machinery, forklifts, and vehicles.
Our polishing service is friendly to the environment as it only uses the existing surface; there are no coatings employed.
Polishing existing concrete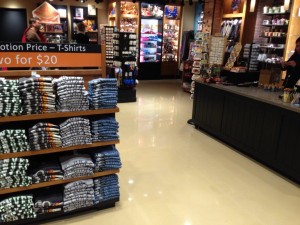 Before we commence work on an existing concrete floor, we undertake an assessment to ascertain the nature and scope of work that is needed. We look out for cracks, expansion joints, damaged areas, moisture levels and how hard the cement may be. Concrete floors are different and need to be handled differently; some concrete is soft while others are hard. We need this information to customize services for each floor type.
Densifyers
This is liquids that we apply on the particular surface during the grinding and polishing process. This step is not only vital for increasing the floor shine but also helps in strengthening the surface.
Polish Guard Sealers and Burnishing
To enhance protection of the concrete floor, we apply polish guard sealers and burnish them with high-speed machines. Burnishing provides long-term protection by melting the sealers into tiny air holes on the concrete floor.
Design and color options 
Concrete floors that are polished can be stained or dyed into numerous color options. Concrete that is self-leveling gives room for different designs. The floors can be stained, dyed, or colored then polished and sealed.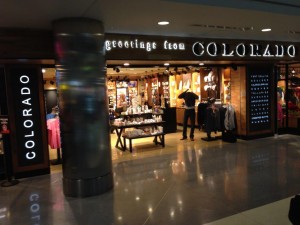 We employ the use of precise saw cutting machinery to create designs on the floor to make it appear as custom granite or tiles. The possibilities of concrete floor designs are unlimited. Upon a client's request, we can customize the surface with graphics and other customized designs.
Areas where our services are available
Our services are available in the following regions; Denver, Colorado Springs, Cheyenne, Breckenridge, Laramie, Vail, WY and CO. If you are looking for commercial concrete floors polishing and refinishing Denver Boulder CO do not hesitate to get in touch with us for a free quote.