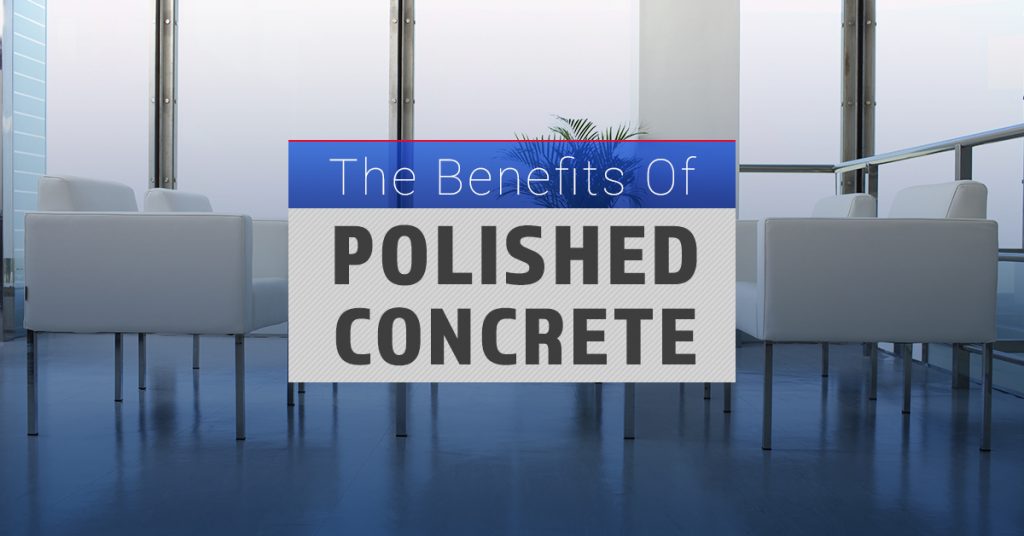 Finding the right kind of commercial flooring can be difficult. With hundreds of options to choose from, it's easy to feel overwhelmed. And unlike floors in homes and residential areas, there are high expectations placed on commercial floors. Whether it's a warehouse, retail store, hotel, restaurant, hospital, or auto showroom, these floors are expected to withstand heavy usage, be easily maintained and long lasting, and enhance the overall attractability of the commercial space.
Given these high expectations, it's no wonder that polished concrete has emerged as one of the premier options for commercial and industrial flooring. When compared to wood, vinyl, or tile, it certainly provides the biggest bang for your buck. This affordability—in combination with the fact that experienced flooring contractors are now able to easily level, resurface, and prep old concrete floors—makes choosing polished concrete a no-brainer.
Here are some of the top reasons why people are opting to go with polished concrete.
It's Durable
Commercial floors see a lot of action. Whether it's foot traffic or the moving of heavy machines and vehicles, commercial floors need to be sturdy and built to last. They need to be resistant to chipping, denting, and abrading. Polished concrete floors are just this. Because of the expert prepping and high-performance finishing, polished concrete floors are extremely durable, and can last for decades—even up to 100+ years in some cases.
At All West Surface Prep, we have over five years of award-winning experience creating high-quality polished floors, and we use world-class UltraFlor® solutions, a fusion of polished concrete technologies stamped with a 10-year warranty.
It's Easy to Clean
With the great deal of traffic and use also comes a great mess. It's therefore essential to have a floor that doesn't easily abrase, stain, or soak up liquids. This is one of the great features of polished concrete—its high-quality coating prevents penetration and makes it easy to remove dirt, grease, and other blemishes.
Additionally, some concrete flooring contractors, like All West Surface Prep, use diamond polishing, which creates a shiny, glossy surface that never needs to be waxed, making routine maintenance a piece of cake.
It's Aesthetically Pleasing
Just like in a residential space, the floors of commercial spaces are integral to a space's ambiance. Whether you are aware of it or not, what's beneath your feet can play a big part in molding your overall perception of a place. This is why so many commercial spaces, like retailers and restaurants, have opted for polished concrete floors.They are able to select specific colors and patterns that match their space's theme, which in turn makes their space more attractive
At All West Surface Prep, you can choose from a variety of colors, ranging from calm earthy tones to vibrant colors. And because our experienced crews are trained by major polishing system manufacturers, we are confident that we can turn your commercial concrete floor into a shining work of art.
Interested in learning more? Contact All West Surface Prep to discuss your commercial and industrial flooring options!