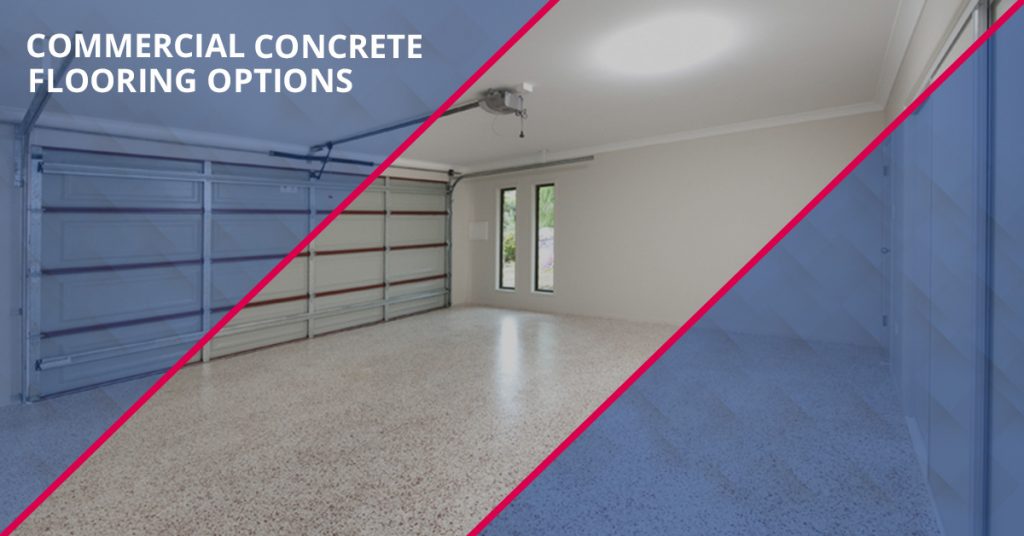 Whether it's a warehouse, retail store, hospital, restaurant, or some other space, commercial and industrial floors have to be durable and able to handle a great deal of wear and tear. Day in and day out, they have to be able to withstand not only foot traffic but also the movement of machines and heavy equipment. On top of this, commercial spaces where customers will be—like restaurants and retail shops—also have to be aesthetically pleasing and help accomplish the goal of your business.
Because of these high demands in performance, durability, and appearance, it is no wonder that picking the right commercial concrete flooring option can be challenging. What makes this decision all the more difficult is the myriad of ways you can dress up concrete floors. From polishing to dyes to stains, the options are seemingly limitless. To help you in this process, All West Surface Prep would like to share with you some flooring options. Below are a few common concrete flooring options.
Dyes
Unlike stains, which chemically react with concrete, dyes are nonreactive and achieve the desired color by penetrating the surface. There are a variety of different dyes ranging from monotone to translucent to vibrant, and with this range of dyes, you can achieve a wide array of looks. Although stains are typically the go-to coloring agent, dyes are still a great option and can provide your floor with a vibrant color that you can't get with stains alone.
Polished Concrete
Often referred to as the ultimate no-waxing-required flooring option, polished concrete is becoming an increasingly popular choice, especially for commercial and industrial floors. For this type of flooring, concrete contractors grind the concrete surface to a high-gloss finish. This finish is ultra durable and never needs to be waxed or coated. Although not necessary, a stain can be added to these floors for a high-luster effect with specific design or stylistic elements. Additionally, as we've mentioned in previous blogs, polished concrete floors are remarkably durable, reflect light, resistant to abrasions, and repel stains and spills.
Stains and Overlays
Stains and dyes often have some transparency. This means that they will not often completely hide all of the flaws in your concrete. You can apply overlays to remedy this and also create a new design or texture that will become highlighted when adding a new layer. This can be a great choice for floors that have been damaged or soiled with rust, oil, or other contaminants—applying overlays can naturally mask these unwanted characteristics and achieve some truly unique and interesting designs and textures. Decorative score cuts can also be used in conjunction with stains and dyes to create custom looks.
Part of what makes concrete floors so tremendous is their versatility. Using stains, overlays, dyes, and other materials you can get your floor to resemble almost any type of finish—slate, marble, tile, etc. And with the help of stenciling, borders, score cuts, and medallions, you can get a commercial concrete flooring option that matches the unique needs of your business.
At AWSP we strive to be one of the best concrete companies in Colorado. We have worked with clients from all types of commercial, industrial, and retail facilities. Check out some of our past projects. When you partner with AWSP, you get a team of experienced professionals who are trained by major polishing system manufactures, have over 5 years of experience, and are deeply committed to excellence. With every project we take, we leverage our experience and expertise to turn your floor into a durable, long-lasting work of art.