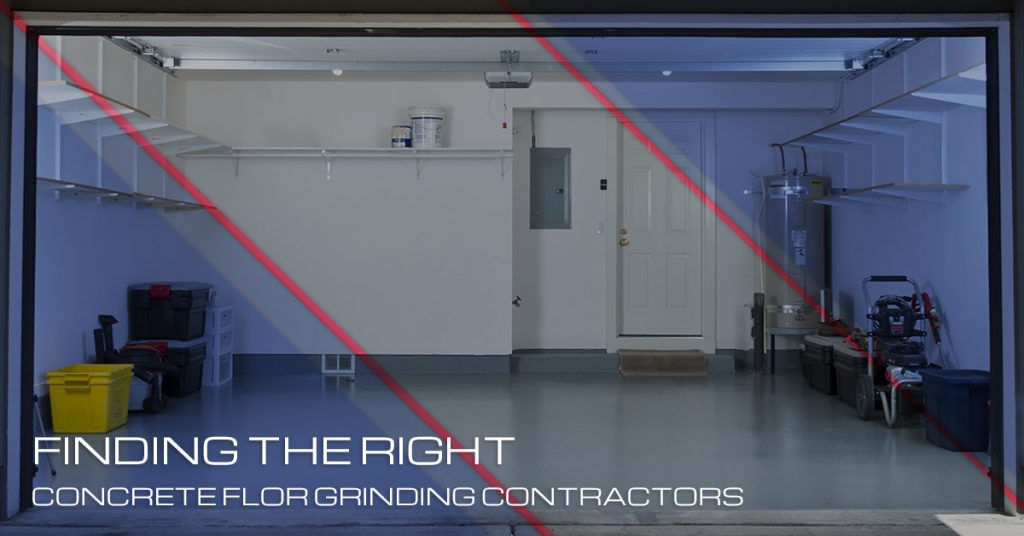 When compared to a total concrete surface replacement, concrete grinding can save you thousands and thousands of dollars. Whether you are looking to sand a small hump in your cement floor or trying to level out a trench that runs along your factory floor, the process of grinding or leveling your cement floors may be the most affordable and effective solution.
If you are actively looking for a concrete floor grinding company to handle your concrete repairs, you may be wondering what this sort of task entails. If this is the case, you're in luck, because in today's blog, we are going to discuss some of the components of concrete grinding and what your concrete flooring contractor will be looking for when putting together your quote.
If you are in the Denver area and looking for experienced concrete floor grinding contractors, look no further than All West Surface Prep. Our team has over 25 years of experience in concrete repair, grinding, leveling, surface prep, and more! Whether you have a small concrete repair or need new polished concrete, when you partner with All West Surface Prep, you get a partner who is committed to your scheduling needs, satisfaction, and helping to enhance the style, function, and safety of your commercial or industrial space.
When assessing your concrete commercial floors and determining the cost of the grinding job, your concrete flooring contractors will likely focus on the following:
Repairs
Concrete repairs are very doable. However, they can be time-consuming and sometimes costly. If your commercial floor currently has carpet, epoxy coating, or some thick coating covering concrete that is in bad shape, your concrete contractors will likely have to take a look at the concrete before being able to say for sure that no repairs will be necessary. If your commercial floors have cracks or spalling along joints, your concrete contractors may have to repair these issues before moving on to a bigger job. This is an important factor to remember when budgeting for your concrete services.
Utilities
The equipment needed to perform concrete grinding and other concrete services requires electricity and other utilities. If your commercial or industrial space doesn't accommodate these utilities, this can affect the difficulty of the job and, therefore, the price. However, some concrete grinding contractors, like us here at All West Surface Prep, take great pride in having all of our own equipment, including generators. This allows for us to complete jobs quicker and more efficiently than most—which is why we feel confident when we say, "When you need it done ASAP, call AWSP!"
Deadline
As with any major construction project or renovation, time is a factor for all parties involved. When you are looking for concrete contractors, you will not only have to make sure they can accommodate to all of your time schedules—perhaps you need your commercial floors finished by a particular time so that it would be ready for a grand opening, or maybe your commercial building is still being used as a business and cant be shut down so your contractors have to work on nights and weekends. Regardless, it is important to voice these concerns to your concrete flooring contractors. Good contractors will prioritize your scheduling needs and work with you to complete the project on time and on budget.
Handwork
While all reputable concrete floor grinding contractors have efficient, state-of-the-art equipment, almost every concrete project involves hand work around edges and tight places. For example, a commercial space with lots of stairs must be ground or polished by hand, which will, of course, take more time. Same with embeds like floor drains and pipes. When giving you a quote for your concrete resurfacing job, concrete contractors will certainly take note of this and factor it into the quote. The more you—as the owner of the commercial space—know about this, the more accurate your quote can be.
Flatness
Before beginning a concrete floor project, your contractors will likely want to get an idea of the floor flatness. These FF and FL numbers are integral to not only determining how much work is required but also for getting the exact results you are looking for. The same can be said for the type of joints of your commercial or industrial flooring. Depending on the type of floor you have, the types of joints required will vary, affecting both the time and price required for the job.
Cleanup
Another important factor in determining the cost of your concrete grinding or leveling will be whether your floor requires a wet or dry grind, and therefore either dust control or slurry disposal. While some concrete floor grinding companies may not offer dust control as a standard part of their operation, we at All West Surface Prep take great pride in our clean-up abilities. We use state-of-the-art dust control methods and equipment. Learn more about it here! When we leave a job site, we never want to leave behind a mess. The only trace of us we want you to see is a new, beautiful, well-built floor.
Looking for concrete floor grinding contractors in the Denver area? Hey, what do you know! That's one of our specialties. And we are proud to report that we have some of the most powerful and accurate concrete leveling equipment in the Rocky Mountain region. For over 25 years, our concrete flooring experts have been honing their skills and providing superior concrete services to the wonderful state of Colorado. Our work has included all types and sizes of commercial and industrial spaces—restaurants, hospitals, warehouses, retail stores, parking garages, and more. Contact us today to get your free quote!